International Arab Certified Management Accountant (IACMA)
From IASCA Website:
The Overall Objective To qualify the participants to the highest levels in the field of management accounting to enable them to analyze the financial statements in accordance with financial reporting standards, risk management and increase knowledge in many fields of management, financial accounting, cost accounting and finance.
Certification Issued By:
International Arab Society of Certified Accountants (IASCA) An Arab regional professional society dedicated to the promotion of the highest accounting, auditing and ethical standards and to capacity building through the institution of globally recognized educational and examination qualification programs.
Target Groups
This certificate is targeting specialists in administrative and financial fields, including:
Accountants responsible for preparing management reports
Accountants
Accountants who obtained (IACPA), (CPA) and/or (CA) or other qualifications
Financial managers who need a certification for their expertise to support them to perform their administrative duties appropriately and on a scientific developed approach
Specialists in auditing and financial business sector
Financial personnel in the public sector
Workers in the investment and banking sectors
Curriculum of IACMA
Part One: "Financial and Cost Accounting"
Part Two: "Managerial Accounting and Financial Management"
Candidates obtaining the (IACPA) certificate are exempted from sitting for this part.
IACMA Examinations' Date and Regulations
IACMA examinations shall be conducted once at the end of every year. Each examination's duration is three hours. A candidate sits for the exam in all the required papers from the first time. The candidate has to sit for the rest of the papers and/or the papers he/she has failed in the second and third sessions during the three exam session periods since his/her registration. If he/she passes any paper of the four, he/she shall not re-sit for it again; otherwise, if he/she fails, he/she has to re-sit for all the papers.
How to Register?
Fill-up the registration form and visit the Institute, with the following requirements then pay the necessary fees.

passport copy
1 copy of passport size photo
eligible certificate copy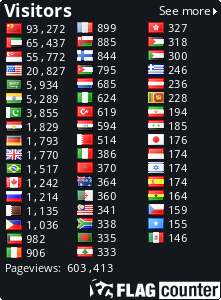 Download IACPA Details
Download full details of this course.