Certified International Securities and Investments (CISI)
The Chartered Institute for Securities and Investment (CISI) Certificatation Certified International Securities and Investments is designed to meet the requirements of individuals working in the securities and derivatives markets who need to obtain Financial Services Authority (FSA) Approved Person status. Each year more than 5,000 candidates take the Certificate in Securities and more than 2,000 candidates take the Certificate in Derivatives.
AIAL is well established in preparing candidates for these exams. Our pass rates speak for themselves. We understand the industry and we've got first hand knowledge of the exams. Every one of our trainers has sat the exams. So they know how you're feeling. They draw on their experience to make classes memorable and to make the course content relevant to your job.
We've developed flexible study options and diagnostic learning tools to help you study at times convenient to you. The pass prediction indicator on our portal tracks your performance and shows you where you've studied enough and areas you should focus on. And you'll receive our study manuals. We are recognised as some of the best in the business. We've accredited by CISI organization and we spend months making sure that the course content is up to date, relevant and interesting.
Certification Issued By:
Chartered Institute for Certified Public Accountants(CICPA - USA) The Chartered institute of certified public Accountants of USA (CICPA) is a statutory body established under the Chartered Accountants Act, 1962 (Act No. XXIVI of 1962) for the regulation of the profession of Chartered Accountants in USA. During its 55 years of existence, CICPA has achieved recognition as a private international accounting body not only in the country but also globally, for its contribution in the fields of education, professional development, maintenance of high accounting, auditing and ethical standards. CICPA now is the one of largest accounting body in the whole world.
Membership By:
HIGH AUTHORITY COUNCIL FOR CHARTERED ACCOUNTANTS (HACCA) HACCA is a world leading professional membership organisation that promotes, develops and supports chartered accountants worldwide. We provide qualifications and professional development, share our knowledge, insight and technical expertise, and protect the quality and integrity of the accountancy and finance profession.
Eligibility:
MBA Finance holders
B.Com Graduate and M.Com
Minimum 15 years of education
Qualifications required to sit for CICA Exam vary between state boards of accountancy.
CISI Parts:
FSA Financial Regulations
Securities
Derivatives
Principles of Financial Regulation
Financial Derivatives
Corporate Finance Regulation
Corporate Financial Technical Foundations
How to Register?
Fill-up the registration form and visit the Institute, with the following requirements then pay the necessary fees.

passport copy
1 copy of passport size photo
eligible certificate copy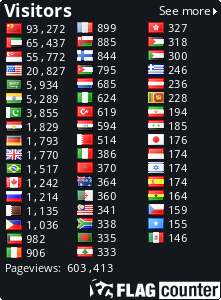 Download CISI Details
Download full details of this course.